ALEX A JEFFREY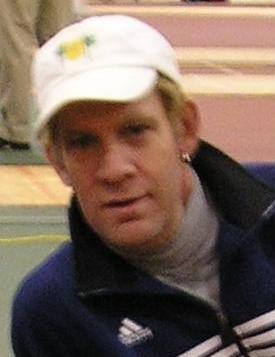 (1960-2009)

COACHING CAREER HIGHLIGHTS

-WORLD CHAMPION

-MULTIPLE TOP 8 WORLD CHAMPIONS

-MULTIPLE US AND CANADIAN NATIONAL CHAMPIONS

-HEAD COACH CANADIAN WOMEN'S SABRE


CONGRATULATIONS TO GILL LITYNSKI ON HER TOP 8 FINISH AT THIS YEAR'S 2014 NCAA FENCING CHAMPIONSHIPS FOR UNC!!!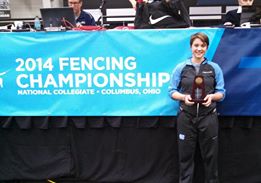 Groupon Promotion


Thank you to everyone who purchased a promotion for 4 or 8 1hr group introductory classes from Groupon!

Fencers can Redeem Vouchers on either the first Wednesday of the month or the 3rd Saturday. These classes will be for first time fencers only. Please contact us first when prepared to redeem your voucher.

As of July 1, 2014 Vouchers can be redeemed on the following dates:



July 2nd July 19th
August 6th August 16th
September 3rd September 20th
October 1st October 18th
November 5th November 15th
December 3rd December 20th

Times are:


Wednesdays: 7-8pm (All ages)
Saturdays:
Class 1 - 11am-12pm (Ages 6-12)
Class 2 - 12-1pm (Ages 13 and older)

- All equipment will be provided - fencers are asked to wear sneakers, tshirt and sweat pants or long shorts.
CHRISTIAN VIDOSA

(1949-2004)

JUDGING CAREER HIGHLIGHTS

-3 OLYMPIC GAMES
-10 WORLD CHAMPIONSHIPS
-7 JUNIOR WORLD CHAMPIONSHIPS
-"A" IN ALL 3 WEAPONS

"He was our hope and my courage. I hope I can follow in his footsteps without his hand to guide me." - AJA


CONGRATULATIONS TO THE BEACHES TEAMS WHICH COMPETED AT THE 2014 FRANK COLLINS TEAM COMPETITION AT RPI!!!! BEACHES SWEPT THE MEDALS WITH "BAD*** BEACHES" WINNING GOLD, "BEACH BOYS" SILVER AND "EXACTLY WHAT YOU'D EXPECT" BRONZE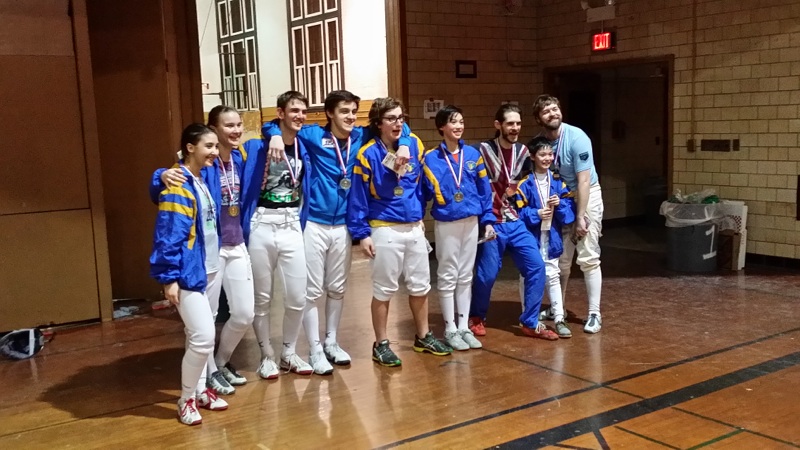 From Left to Right (Bad*** Beaches: Maia Loy, Jackie Litynski, Nate Clark Beach Boys: Cory Meola, Erik Nimmer, Julian Richards Exactly What You'd Expect: Tyler Ford, Pierce Leonardi, Dan Bailey-Yavonditte)


CONGRATULATIONS TO OUR 2013 US NATIONAL CHAMPIONSHIPS MEDALISTS!


GOLD MEDAL
Dan Berliner
Div IA Men's Sabre

SILVER MEDAL
Nate Clark
Div III Men's Sabre

BRONZE MEDAL
Tasia Ford
Div IA Women's Sabre

6TH PLACE
Gillian Litynski
Div I Women's Sabre